TestCafe v3.1.0 Released
TestCafe v3.1.0 introduces two enhancements:
You can now respond to geolocation requests with the t.setNativeDialogHandler method.
Your tests and test reports can now reference a variable that stores the framework's version number.
Respond to geolocation requests
Main article: t.setNativeDialogHandler
Use the t.setNativeDialogHandler method to respond to geolocation requests.
Return an Error type object to Block geolocation requests.
Return an object with coordinates



to trigger the success callback of the getCurrentPosition



method.
// Test
test('Switch from "allow" to "block"', async t => {
  await t
    .setNativeDialogHandler((type) => {
        if (type === 'geolocation')
            return { timestamp: 12356, accuracy: 20, coords: {latitude: '34.15321262322903', longitude: '-118.25543996370723'}; // Passes this data to geolocation requests
        return null;
    });
    .click('#buttonGeo')
    .setNativeDialogHandler((type) => {
        if (type !== 'geolocation')
            return null;

        const err = new Error('Some error');

        err.code = 1;

        return err; // Blocks geolocation requests
    })
    .click('#buttonGeo');

Reference the framework's version in tests and test reports
Main article: Version Logger API
Earlier versions of TestCafe could output the framework's version number to the console: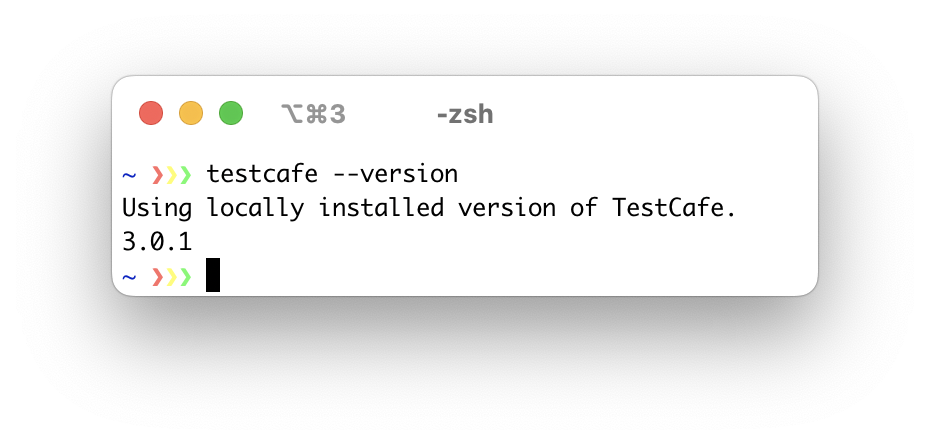 TestCafe 3.1.0 and up allows you to access the framework's version number in test code:
import { version } from 'testcafe';
console.log(`TestCafe version: ${version}`);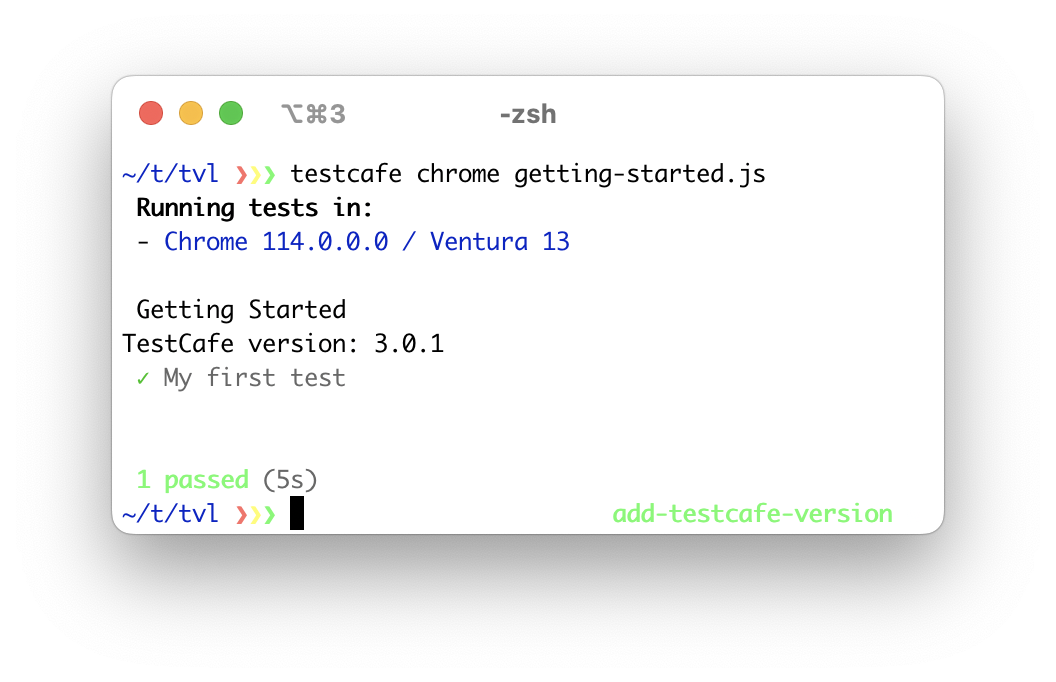 To access the framework's version number in your custom reporter, reference the first argument (version) of the init method:
init (version) {
   this
      .write(`Using TestCafe ${version}`)
      .newline()
}

Bug fixes